Jun 14, 2021 12:18 AM Central
Martina Wall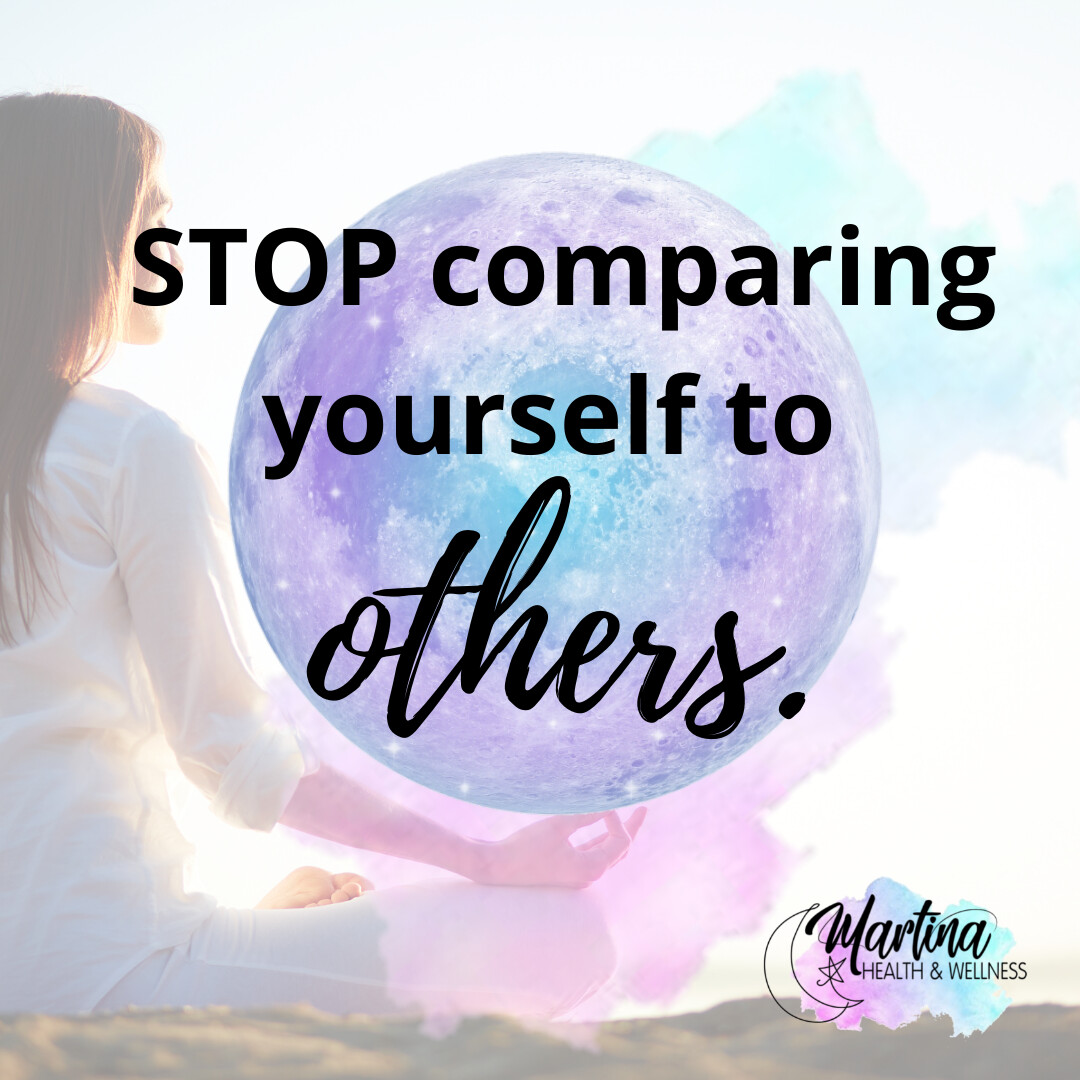 I don't know about you...but I often find myself slipping into comparing myself to others. I will find myself thinking "She is so brilliant, she is so successful, she is so pretty". I then find myself trapped in the comparison trap. I feel bad about myself, I feel like giving up & I don't show up as confidently as I should. Here are some ways I like to keep myself in check when I start to feel comparison starting to kick-in.
1. Practicing Gratitude - I have a daily practice of being grateful for myself. I might be grateful for the ability to take deep breaths, grateful for my belly that holds my internal organs, grateful for my legs that carry me around all day. Once I step into gratitude I stop comparing myself with others and focus on myself!
2. Reality vs. Social Media - I sometimes have to remind myself that social media often shows peoples "highlight reel". It doesn't often show the failures, bad days, mistakes, painful moments, etc. Try to remember that we are all human and what you see isn't always a clear picture of someones life. Once you realize that...you will find comparing yourself to others less easy to do.
3. Learn to compete with YOURSELF! - This advice has been a life changer. When I notice myself comparing me to someone else. I STOP. PAUSE. And try to think about me 5 years ago, me 1 year ago & all the growth and successful moments that I have had. Once you can focus on your own growth, your own journey... and trying to become the best version of YOU...you won't be so focused on other peoples accomplishments and comparing them to your own.
I hope these 3 tips help you to STOP comparing yourself to others. I talked about comparison in a video the other day... click
here
to watch it!
You are imperfectly perfect just as you are in this moment. If you are looking for some other ways to be empowered to find self-love at any size...join my community
Want to receive daily text messages from me to your phone? Receive daily affirmations!
Positive
affirmations
are
very powerful
because they release you from negativity, fear, worry, and anxiety. When these
affirmations
are repeated over and over again, they begin to take charge of your thoughts, slowly changing your pattern of thinking and ultimately changing your life.
Daily Affirmations
If you want to work with me..I have 3 different find your magic courses to take your self-love journey to the next level! Find self-love at any size, stop hating your body and love your imperfectly perfect self!