Nov 28, 2022 01:15 PM Central
Martina Wall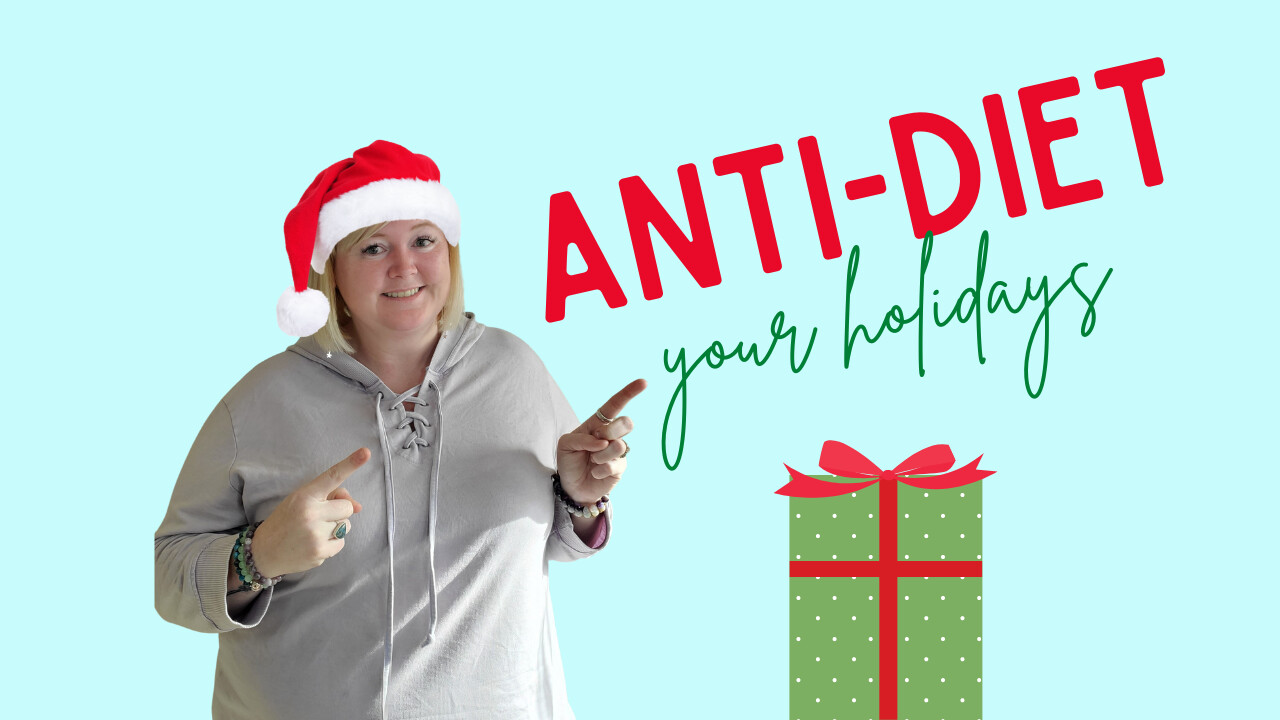 Dear friends, it's that time of year again. No, not the most wonderful time of the year (although that too). It's time to start hearing about all the ways you can lose weight for the holiday season! You know, so you can fit into that little black dress or those tight pants you wore last year. Blech. This year, let's focus on something different. This year, let's focus on how to love and care for our bodies during the holiday season. Here are some tips on how to do just that.
1. Set boundaries with family and friends.
The holiday season is a time when we gather with our loved ones and often times, that includes extended family and old friends. If you have people in your life who are trigger happy when it comes to comments about your weight or food choices, set some boundaries ahead of time. Let them know that you're working on loving your body just as it is and that comments about your weight or eating habits are not welcome. This can be a difficult conversation to have, but it's important to stick up for yourself. Your loved ones will ultimately respect your wishes. Listen to more about this in a video I did last week:
https://youtu.be/tGWVJDCjuuk
.
2. Make time for movement.
The holidays can be a hectic time and it can be hard to find time to fit in a workout. But making time for movement is important for both your physical and mental health. Even if you can't make it to the gym or go on a long run, there are plenty of other ways to move your body. Take a brisk walk around the neighborhood, do an at-home workout video, or dance around your living room! The important thing is that you find something that works for you and that you stick with it.
3. Don't forget to eat!
In all the hustle and bustle of the holiday season, it's easy to forget to eat or to only have time for unhealthy convenience foods. But if you don't take care of your body by fueling it with nutritious food, you won't have the energy you need to get through all those holiday parties or shopping trips. So make sure to take some time out of your busy schedule to sit down and enjoy a healthy meal or snack. Your body will thank you for it!
This holiday season, let's focus on something different than losing weight. Let's focus on how we can love and care for our bodies just as they are! By setting boundaries with loved ones, making time for movement, and Fueling our bodies with nutritious food, we can make this holiday season a joyful one!
P.S. Whenever you are ready - here are 4 ways I can help you to accept + respect your body with my proven method that is disrupting diet culture...even if you think weightloss is the only answer to your happiness....
3. Find your Magic Course Library! Discover movement you love, Find self-Love through journaling, make peace with food, or harness the power of crystals! Receive your special discount to all my courses by using the coupon code: MAGICVIP at check-out! The Self-Love Revolution has also launched! Become a Self-Love Maven by signing up for this transformational program today!
Join the Revolution!
4. Get $10 off my favorite mental wellness products! Increased motivation, metabolism, mood, energy, focus & more!
https://amare.com/g10/137578