Apr 6, 2021 08:40 AM Central
Martina Wall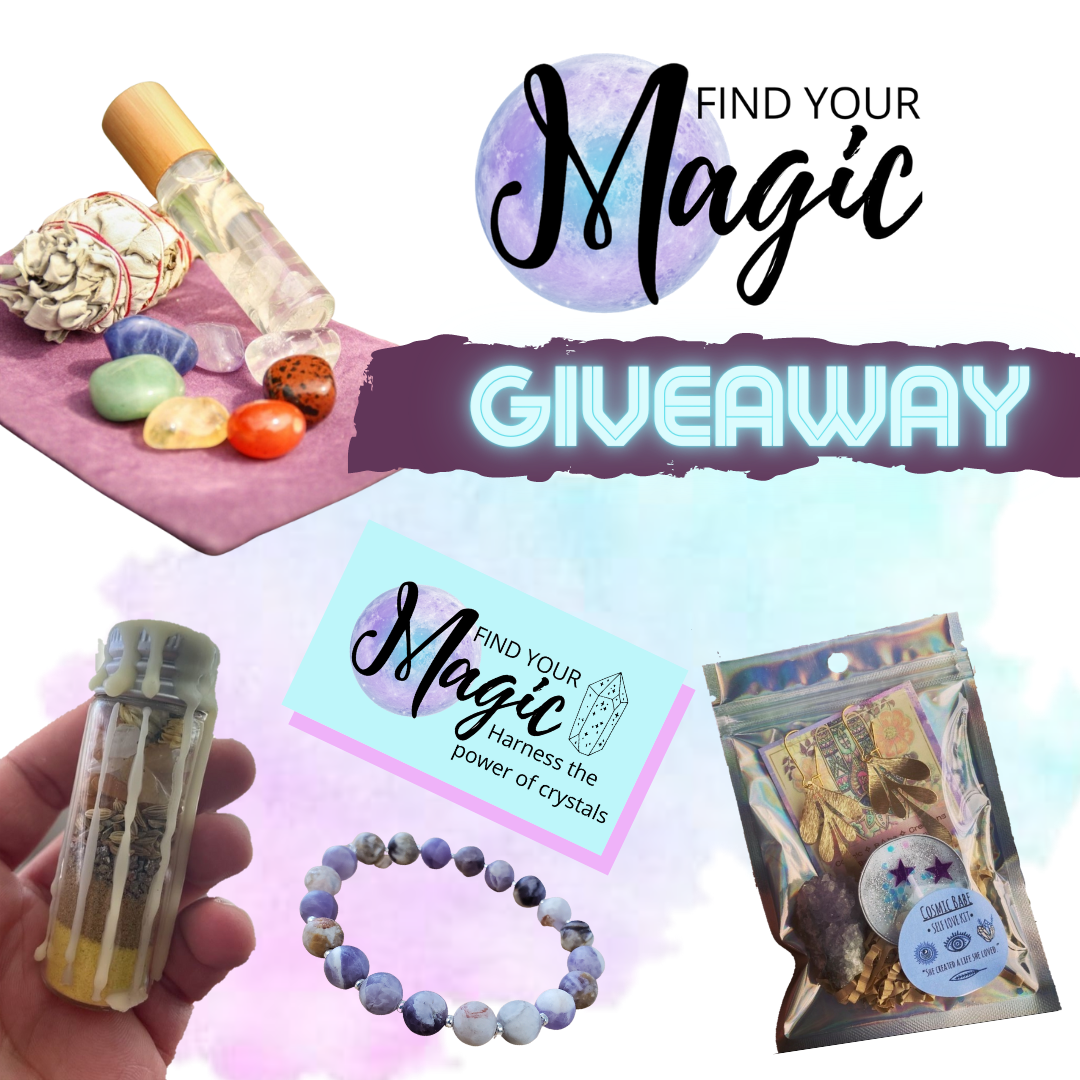 I am soo excited to be launching my new course on April 12th, 2021! This course is perfect for anyone starting their crystal journey!
Find your Magic: Harness the power of crystals is an introduction to using crystals in your life as energetic support. Historically crystals have been used for centuries, but in the current times, people are turning towards crystals as an alternative method of healing and finding calm, clarity, or expansion in our lives. Crystals are a powerful tools in manifesting our desires & setting intentions in our lives.
Here is what you can expect in to learn in the course:
Module 1: Science & History of Crystals - How they work
Module 2: Let the crystal find you - Tapping into your intuition
Module 3: Crystal clearing, cleansing & charging
Module 4: Crystals and the Chakras
Module 5: Crystals and essential oils
Module 6: Crystals & Feng Shui
Module 7: Crystal grids

BONUSES!
- 7 Crystal affirmation meditations
- Private Q & A session with Martina
- Certificate of completion
- How chakras can affect your mental health guide
- 7 page guide on crystals, chakras & essential oils
- Feng Shui & Crystals guide
- Your self-love guide to crystals!

In celebration of my new course launching...I have partnered with 3 other amazing mystic babes in a FIND YOUR MAGIC GIVEAWAY. This giveaway will be on instagram and runs from April 6th - 11th. Here is what you could win:
- Lifetime access to the Find your Magic: Harness the power of crystals course
learn more
- a Self-Love grab bag from @sea_gypsy_designs
view her shop
- a chakra balancing jar from @kalightescopeliving
view her shop
- a crystal chakra set from @ivy.and.light
view her shop
- a bracelet from my self-love collection
view collection
Here is what you have to do to enter the giveaway:
- Like the original giveaway post @martinahealthandwellness
- Tag 3 friends in the original post @martinahealthandwellness
- Make sure your following @sea_gypsy_designs @kalightescopeliving @ivy.and.light @martinahealthandwellness
- Bonus entry for sharing the post to your IG story!
I am so grateful that I was able to partner with these amazing ladies & I wish you all luck in the giveaway!
Want to be the first to know when the crystal course launches?