Harness the power of crystals!
Have you been drawn to crystaLS BUT DON'T KNOW WHERE TO START? CONFUSED ABOUT WHAT TO DO WITH YOUR CRYSTALS? HOW TO CLEANSE THEM? HOW THEY WORK? WHY YOU NEED THEM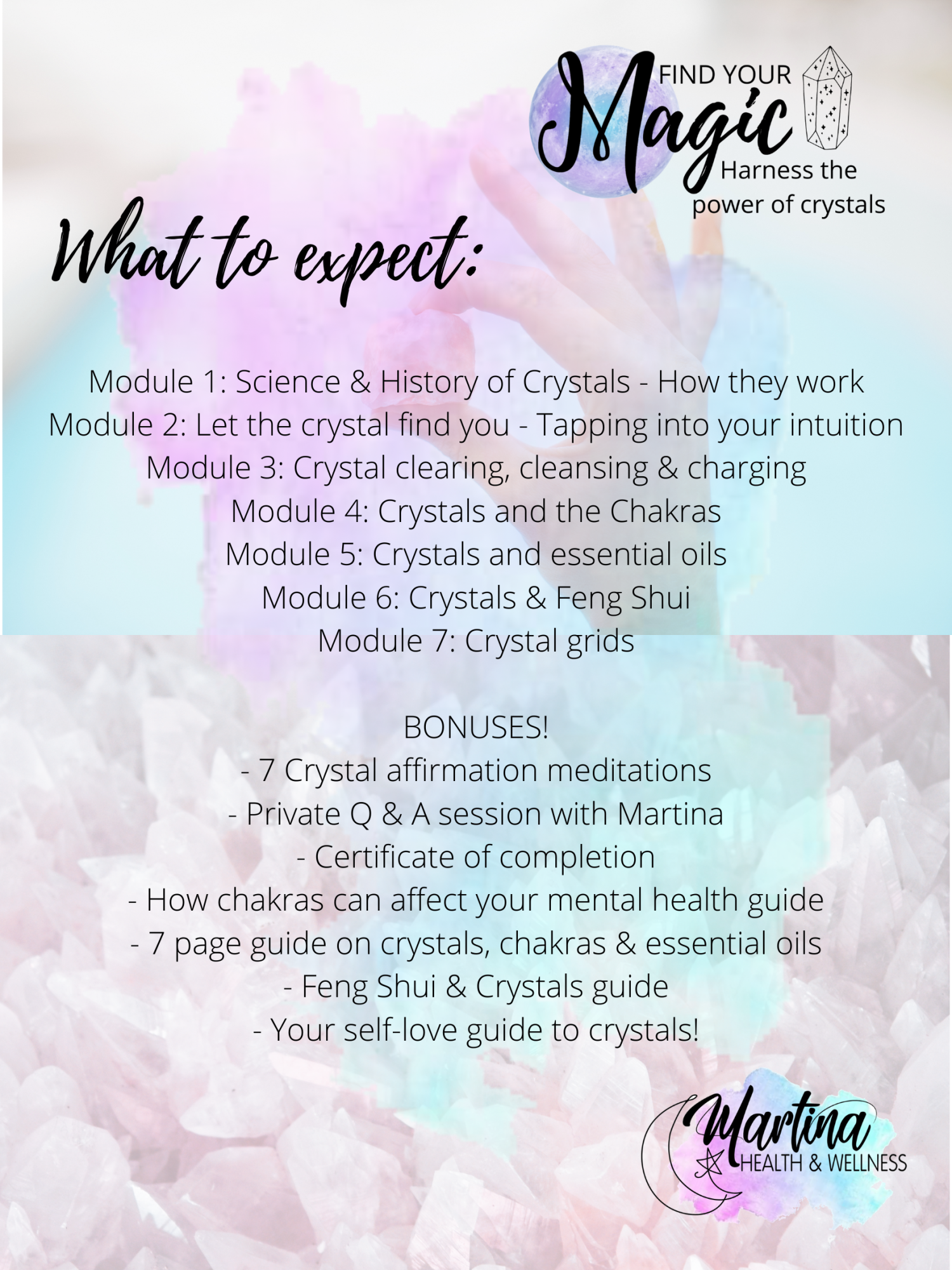 When you are just starting to work with crystals, it can all feel quite overwhelming.
What stones should you work with? Where do you begin? How do you get the most out of your crystals?
This Beginner's course to Crystals gives you the answers to all of your crystal questions so you can get started with your new energy tools.
Why do I need them?
Think of your crystal as an tool on your journey, helping you to reach your goals and make positive changes in all areas of your life. This course will guide you on how to use crystals for manifesting your intentions and what you want to create in your life.
What will I learn?
This course will give you the knowledge and confidence to start using crystals in your healing journey. You will be able to effectively use your crystals and know how to properly take care of them and how to use them to their highest potential.