Aug 4, 2020 04:17 PM Central
Martina Wall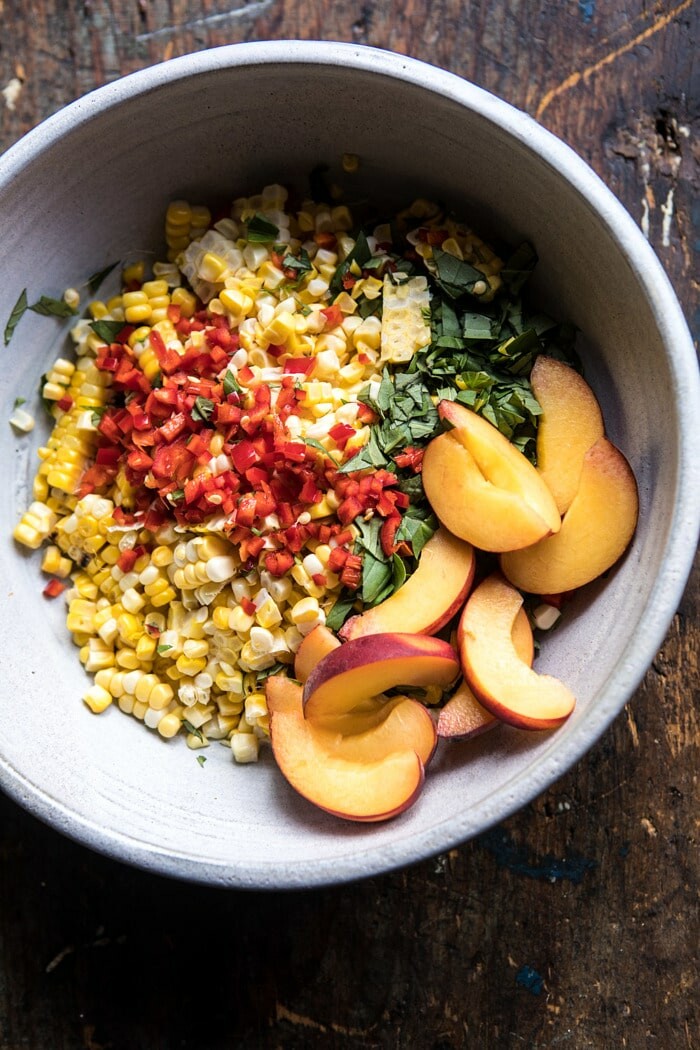 This is why I put peaches in my salad!
I love summer salads. They are fresh, crisp, cold & delicious. I recently discovered this salad & had to share! Peaches are in season right now so it is a perfect time to make this salad. I would have never thought to put this combo together, but man is it tasty! I feel like peaches in salad is kind of like the whole debate about if pineapple belongs on pizza...(which it does in my opinion). Soo...would you put peaches in your salad?
Here is the recipe below. Leave me a comment if you are going to try this salad!


1. Small dice the peaches into bite size pieces.
2. Cut kernels off of the ears of the corn.
3. Slice grape tomatoes into halves.
4. Add all ingredients into a medium size bowl
7. Mix ingredients together and chill until ready to serve.

What are your favorite summer salad recipes? Share your recipes in the comments!