Feb 28, 2023 06:36 PM Central
Martina Wall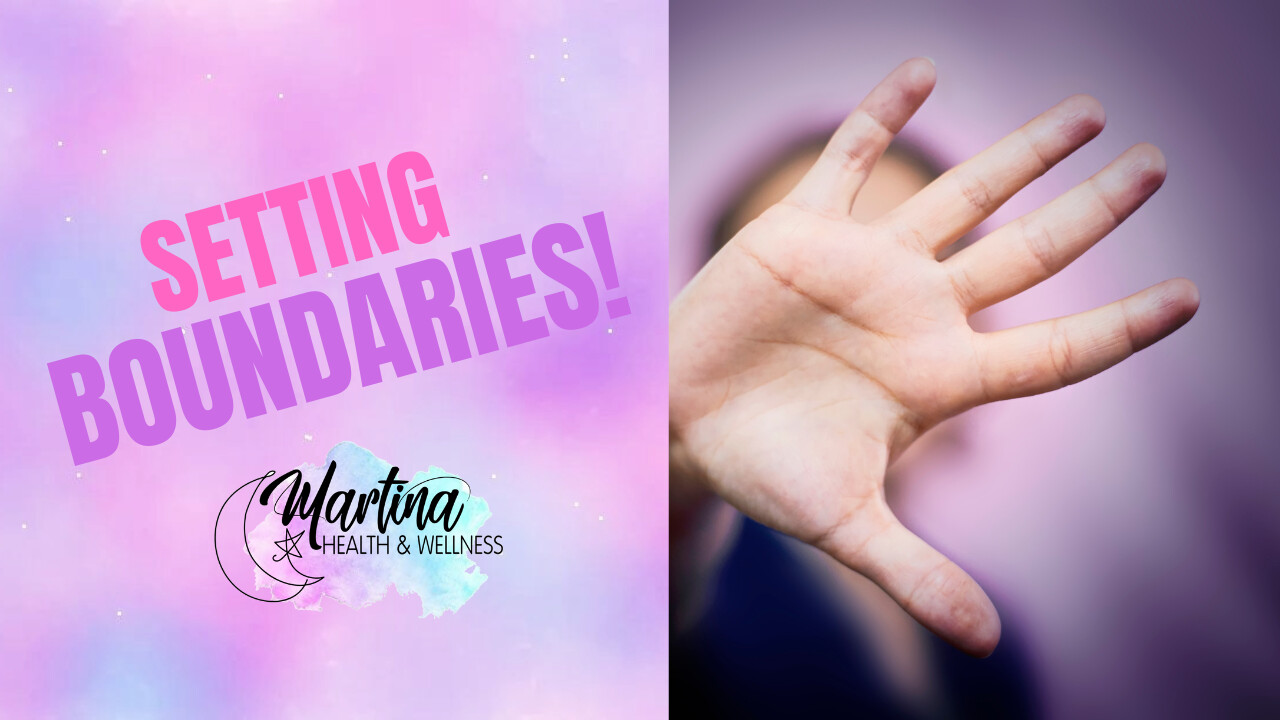 It can be difficult to set boundaries while you are in the midst of a healing journey. You want to make sure that you are taking care of yourself, but it is equally important to recognize that it is not your responsibility to take care of everyone else. Setting boundaries will help you stay focused on your own healing and can ultimately lead to better results. Let's look at some tips for setting boundaries during your healing journey.
Establish Clear Communication
When setting boundaries, it is important to make sure that you are communicating clearly and effectively. Explain why certain behaviors from others are not acceptable and how they can be changed if necessary. Be honest and direct about what you need from those around you. If a particular behavior is affecting your healing process, let the person know in an understanding yet firm manner and explain why it needs to stop or be modified.
Give Yourself Permission To Say No
It is essential that you give yourself permission to say no when needed. Don't feel guilty or obligated if someone asks something of you that makes you uncomfortable or would hinder your progress with recovery or self-care—just politely decline without offering any explanation if necessary. Remember, it's ok to put yourself first sometimes!
Taking time for yourself is key while navigating your healing journey, so make sure that there are blocks of time each day where you don't have anything planned, allowing yourself the opportunity for restorative activities such as reading, meditating, journaling, or simply taking a long walk in nature. This will help ensure that your recovery remains a priority and will allow for more meaningful connections with those around you when it comes time for interaction.
Setting boundaries during a healing journey can seem daunting at first but is essential for successful recovery and growth. With clear communication and self-care practices such as giving yourself permission to say no and taking time for yourself, setting boundaries will become easier over time and will ultimately lead to better results on your path towards wellness.
P.S. Whenever you are ready - here are 4 ways I can help you to accept + respect your body with my proven method that is disrupting diet culture...even if you think weightloss is the only answer to your happiness....
3. Find your Magic Course Library! Discover movement you love, Find self-Love through journaling, make peace with food, or harness the power of crystals! Receive your special discount to all my courses by using the coupon code: MAGICVIP at check-out! The Self-Love Revolution has also launched! Become a Self-Love Maven by signing up for this transformational program today!
Join the Revolution!
4. Get my favorite gut health supplements & the amazing Happy Juice! I have a $10 off coupon just for you!