Apr 19, 2022 12:52 PM Central
Martina Wall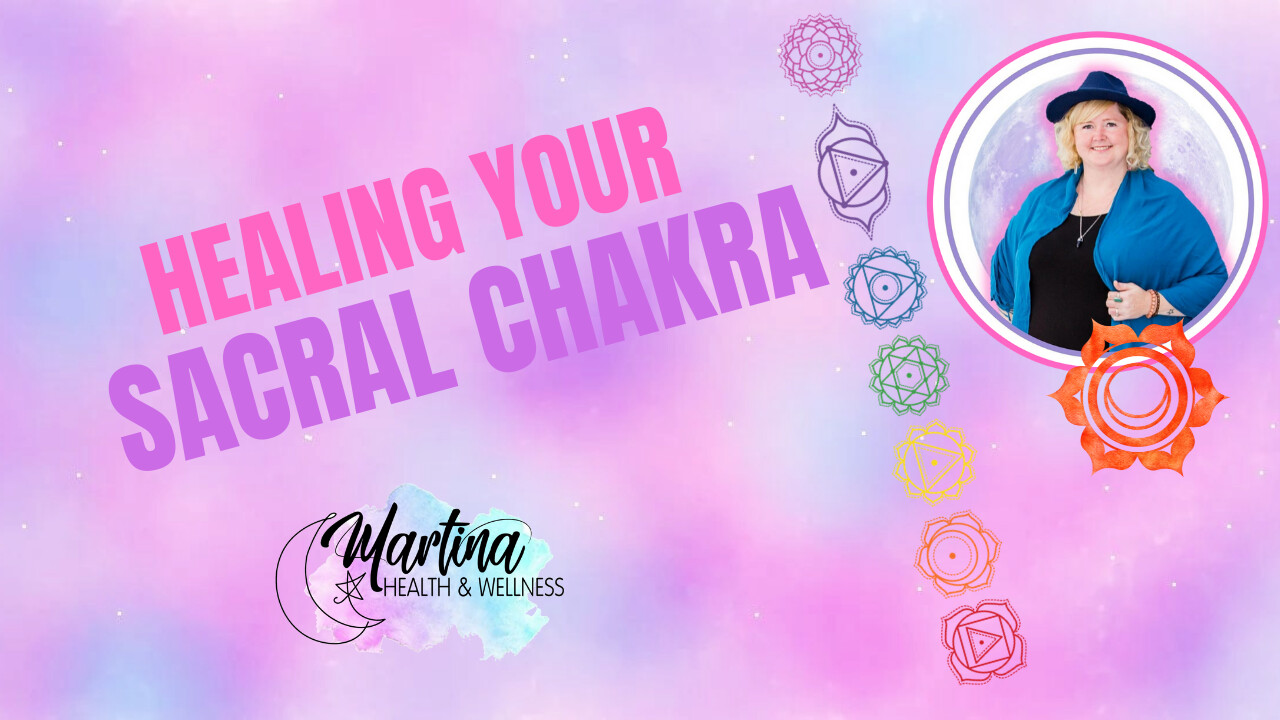 The sacral chakra, or Swadhisthana, is the second of the body's seven main chakras
or energy centers. It forms when we are between the ages of 8 and 14 and just beginning to develop a sense of self.
It is all about creativity, sexuality and relating our emotions and emotions of others. Someone with a balanced sacral chakra radiates warmth, confidence and generosity. When it is out of balance it can lead to feelings of fear, overwhelm, depression, emotional instability, loss of creativity and addictive behaviours. Here are 4 ways you can begin to heal the sacral chakra!
1. Work with the color orange.
Crystals, clothing, essential oils, food, etc.
This chakra loves the color orange. Think of wearing orange, getting yourself an orange calcite crystal, eating more orange foods or breathing in some orange essential oil!
2. Yoga for your Sacral Chakra!
Yoga is a great way to help heal your sacral chakra. Hip opening poses like pigeon or butterfly are two of my favourites!
3. Meditation and stillness.
Getting comfortable with stillness allows us to connect to our emotions and process them in a healthier way. Simply sit and connect to your senses.
Another way to help connect to your emotions. Journal about how you can add more play to your life, writing about your favorite creative activities or write a love letter to your body!
Chakra balancing is a lifelong journey that won't happen overnight. But these practices can help your sacral chakra support you on the path to abundance, fulfillment, and creativity. To hear me speak more about the sacral chakra...click here!
P.S. Whenever you are ready - here are 3 ways I can help you to accept + respect your body with my proven method that is disrupting diet culture...even if you think weightless is the only answer to your happiness....

1. Receive daily affirmations to your phone! Set the tone for your day with positive self-talk!
Daily Affirmations!

2. Join our community Self-Love at any size: Accept + Respect your body! and connect with women who will empower, inspire and motivate you to love your imperfectly perfect self & learn to accept and respect your body!

3. Find your Magic Course Library! Discover movement you love, Find self-Love through journaling, make peace with food, or harness the power of crystals! Receive your special discount to all my courses by using the coupon code: MAGICVIP at check-out! The Self-Love Revolution has also launched! Become a Self-Love Maven by signing up for this transformational program at 40% off (Use your coupon code: MAGICVIP) Join the Revolution!