Mar 7, 2022 02:17 PM Central
Martina Wall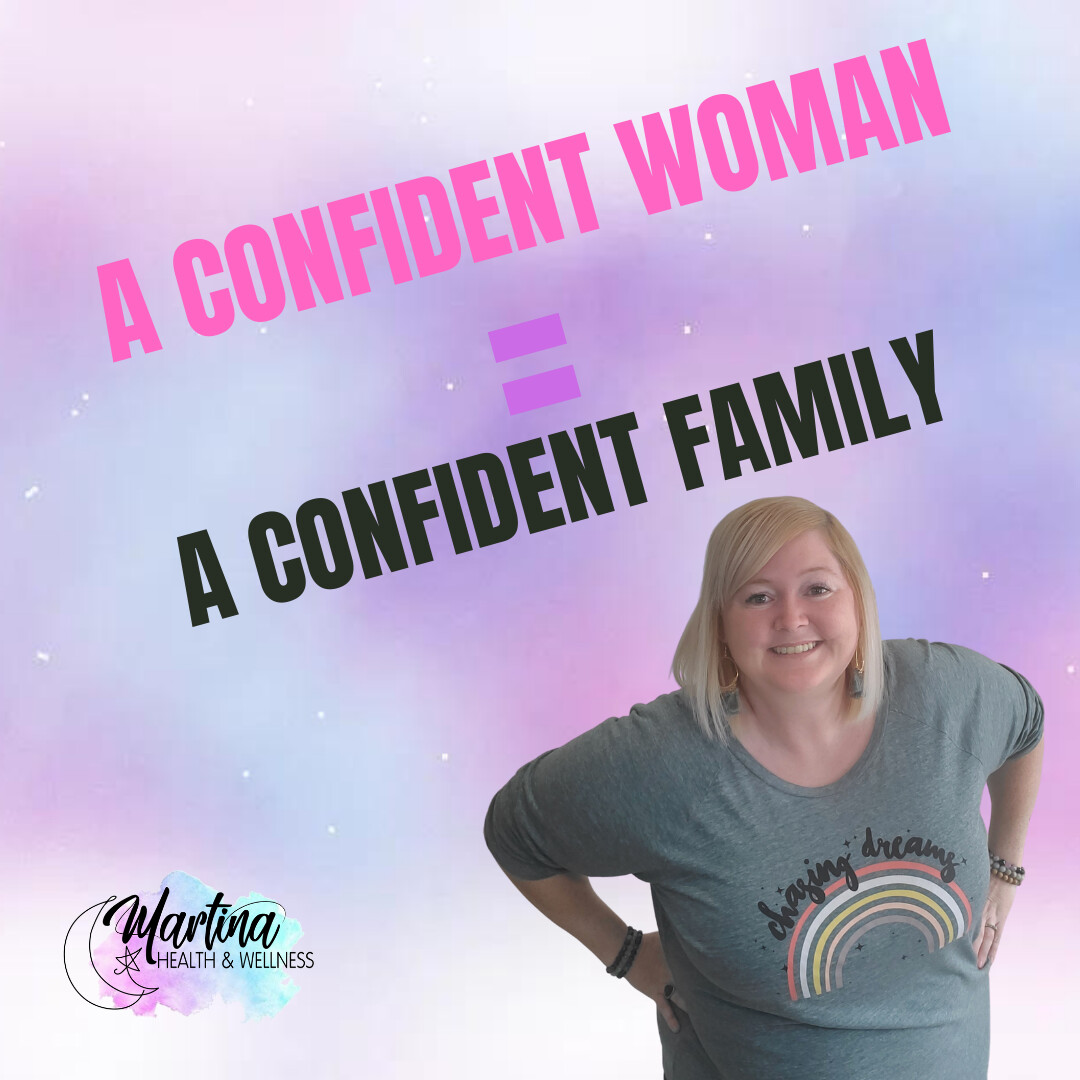 Confidence. It's something I never thought I would have. Until I realized it was a skill I could improve.
Most of my life I have battled with feelings of not being good enough, not pretty enough, not skinny enough, not smart enough. Those feelings turned into an inner critic that constantly tore me down and quite literally held me back from living my purpose & shining my light. In my journey, these are the tips that have helped me to realize my worth, my value & my importance. I am comfortable in my own skin...which is something I never thought I would feel or experience.
Believe in YOURSELF
Start actually believing in yourself. Like, actually feeling that you matter. This is reflected in your boundaries, core values, standing up for yourself. No longer hiding in the corner. It's time to step into your beautiful and brilliant light!
We are not meant to do this life alone. Find community. Your inner circle of people who actually SEE you. When you spend time with these people you leave feeling empower, inspired, appreciated & actually HEARD.
We will always have challenges in our lives. Failure is a part of success. Give yourself grace to be easy on yourself as mistakes happen....because they will...lol. I chat more about this
here.
Invest in your self-care
Taking time for yourself is such an important part of confidence. Knowing that you are worthy of treating with respect. Self-Care also doesn't have to look like massages and spa days (but it can). Self-care can be little things like that cup of tea in the afternoon, that 5 minute journaling session, that short meditation moment of connecting to your breath. Take time for you...even if its 5 minute little breaks in your day.
Trust your Intuition
If you know something doesn't feel right...follow that instinct. Trust your intuition. Don't 2nd guess yourself. Connecting back to your body is such an important skill when it comes to confidence!
P.S. Whenever you are ready - here are 3 ways I can help you on the path to finding self-love at any size through mystic and holistic approaches! Let's find your magic!
1. Receive daily affirmations to your phone! Set the tone for your day with positive self-talk!
Daily Affirmations!
2. Join our community
Imperfectly Perfect YOU: Finding Self-Love at any size!
and connect with women who will empower, inspire and motivate you to love your imperfectly perfect self & learn to accept and respect your body!
3.
Find your Magic Course Library!
Discover movement you love, Find self-Love through journaling, make peace with food, or harness the power of crystals! Receive your special discount to all my courses by using the coupon code: MAGICVIP at check-out! The Self-Love Revolution has also launched! Become a Self-Love Maven by signing up for this transformational program at 40% off (Use your coupon code: MAGICVIP)
Join the Revolution!