Apr 26, 2021 12:14 AM Central
Martina Wall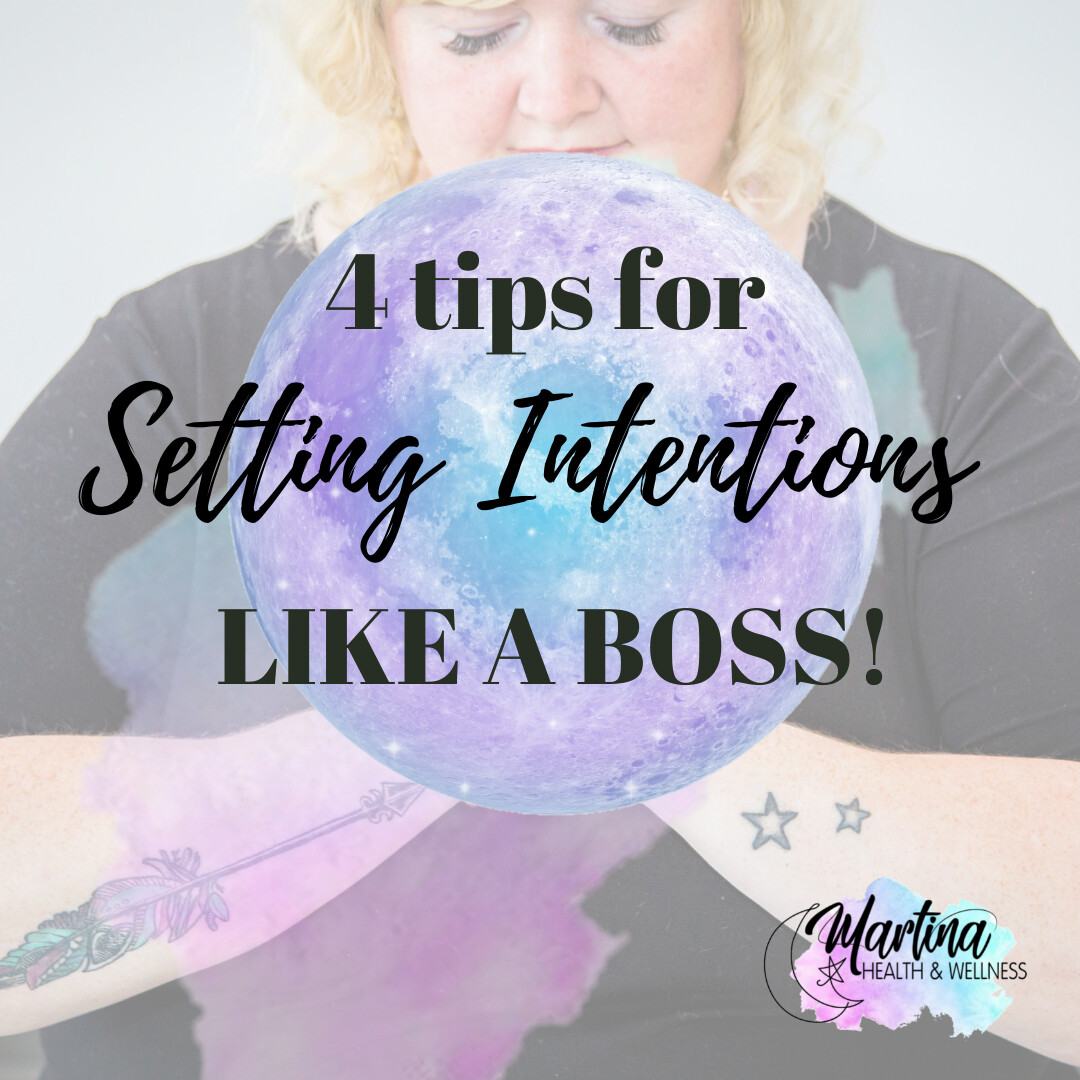 What is intention setting anyway? Does it seem all hocus pocus? In simple form, your intentions are your thoughts directed toward a desired outcome. To be more complex, it's the realization that our consciousness has the ability to create our reality.
"Our intention is everything. Nothing happens on this planet without it. Not one single thing has ever been accomplished without intention." - Jim Carey

1. Let go of limiting beliefs!
We've seen how powerful the mind is—don't put a limit on the extent that it can change reality. Believe big, see the world for it's abundance rather than limitations. See your personal potential as limitless rather than limited. When doubt creeps into your mind, remember it's only as valid as the among of attention you give it.
2. Be clear, but flexible.
Be clear and specific with the intentions you set: when do you want it to happen by, where will it take place, who you will you be with? But as you move ahead with it, be flexible with the journey, and how you get there. A detour may be a hidden blessing steering you in the right direction. The intention will manifest to the person who keeps showing up.
3. Keep your toolbelt full!
When we are setting intentions...there are so many tools that can help manifest our intentions. Try things like journaling your intentions: writing them down daily will help you to reaffirm each day! Setting intentions with a crystal: Rose Quartz (Self-Love) "I program this crystal to amplify self-love", Amethyst (Intuition) "I program this crystal to activate my intuition"
,Clear Quartz (Clarity) "I program this crystal to clear my mind". Using aromatherapy when working with your intention: Motivating oils like peppermint, citrus or rosemary, Creative oils like lavender or sage, Relaxing oils like frankincense, peace and calming, or sandalwood.

4. Take action.
Break your goal down to pieces and take action. Don't hesitate or let fear hold you back from doing the most immediate action toward your goal. Do something daily that will bring you closer to your goal. Every time you take action, fear weakens, and confidence grows. Setting S.M.A.R.T goals and try timeblocking to make sure you are doing something each day that takes you one step closer to your intention!
Hopefully these tips will help you as you set some intentions and take action towards your dreams and goals! If your looking for more tips and support...
Join my free group where women empower each other to love their imperfectly perfect selves!
www.imperfectlyperfectyou.ca
Want to take a close look into your self-love journey in my 8 week program "Find your Magic: FInding self-love through journaling! This course is half-off this month!
www.martinahealthandwellness.com/page/find-your-magic
Looking for more tools to add to your intention setting toolbelt? I have a crystal course that guides you through the basics of harnessing the power of crystals! Use the code MAGICVIP to get $10 off your course for a limited time!
www.martinahealthandwellness.com/page/harness-the-power-of-crystals